Marin Country Club offers both a Men's Association and Senior Association, providing competition and fun out on the golf course.
M E N ' S A S S O C I A T I O N
The Marin Country Club Men's Association is a golf group for men that provides camaraderie and competition for golfers at all levels of play. With a full calendar of events, team play groups, individual and seasonal-long tournaments, those involved in the Men's Association are guaranteed to have a great time year-round!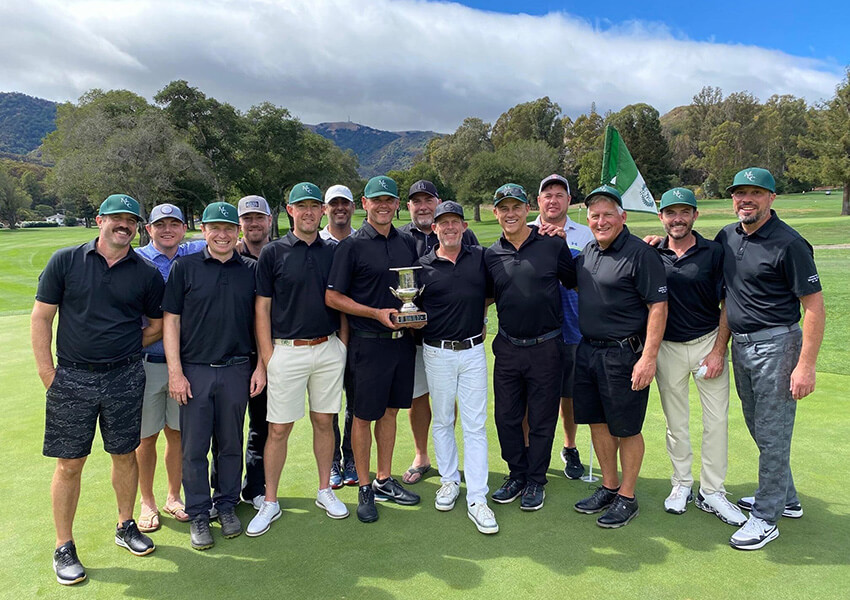 Team Play
Looking for more golf opportunities? Join one of our two Team Play groups and test your skills against other Bay Area golfers on private golf courses throughout the Bay.

As we have two teams, the annual Marin Country Club Ryder Cup is a Club favorite where the teams are pitted against each other in a battle for bragging rights and a delicious dinner, courtesy of the losing team. All in good fun, team play is a great way to connect and bond with other golfers and create unforgettable memories.
Season-long Tournaments
Offering a variety of tournaments, our pros like to keep you busy all year long! The Eclectic Tournament is a season-long tournament where you record your best score on each hole over ten rounds. The player with the lowest cumulative score after ten rounds is the champion of the tournament.

Part of a dynamic duo? Then you'll be great in our Palacio Tournament in which two-man teams face each other in match play competition…the winners move on and the losers are out.

The Challenge Ladder, a Club favorite, is just as it sounds. When you win a round, you get to "jump" the player ahead of you on the ladder. This is an intense player-versus-player structure with no adjustments for handicaps.

Finally, as you participate in more of our tournaments and events, your game is likely to improve. As a member of our Men's Association, you could be one of the top 28 players and tournament winners who are invited to play in the Ferguson Tournament. This is our Player of the Year tournament that not only includes prize money, bragging rights and a trophy with your name on it for all members to see.


S E N I O R ' S A S S O C I A T I O N
Marin CC also has an active Senior Association that plays Wednesday mornings. Their schedule includes a similar lineup of events that the Men's Association competes in as well as travelling to play against other clubs in the area.